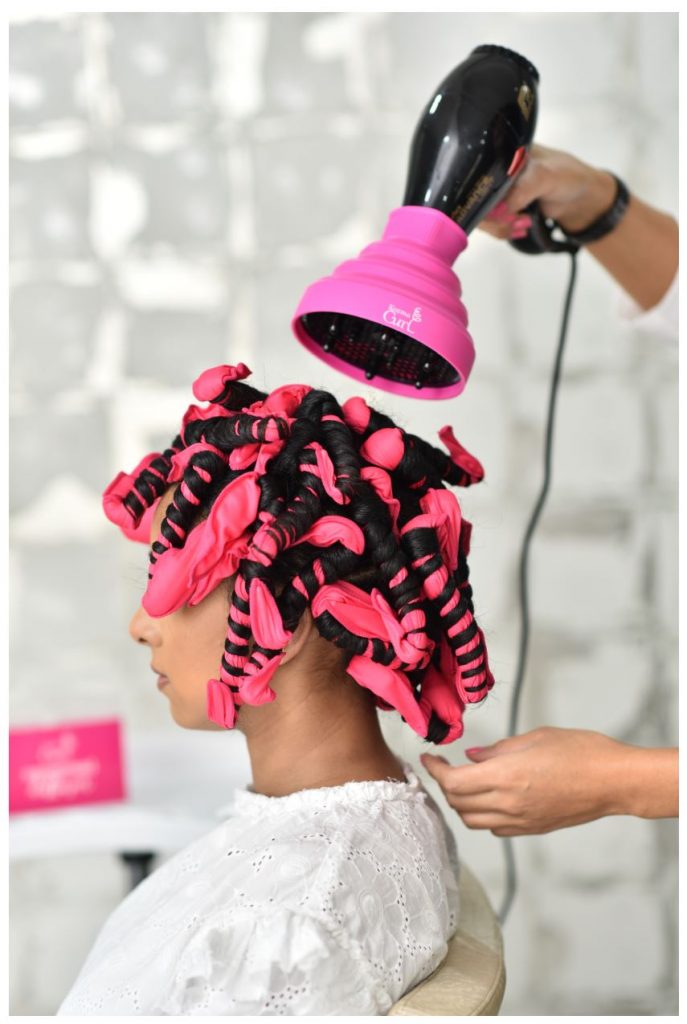 Many clients struggle with transitioning hair. They feel they have no options. They think they must either accept the hair situation as it is, or straighten it, -or- the big chop… cut it all off!
Sounds familiar? Don't despair! Those days of suffering are over. For the first time ever, there is a solution- and we are proud to be the ones to bring it to you!
 We have a safe no-heat option for you to wear your hair curly while you grow out your hair.
What does Transitioning mean?
Transitioning is the process in which steps are taken to stop relaxing or permanently straightening the hair, to allow the natural healthy texture to grow back.
On women who are in the transition phase, you will see curly roots and the rest of the hair length is straight.
This takes place on women who have been chemically straightening their hair, and they want to return to being naturally curly.
There are also situations where inconsistent curl patterns are due to pregnancy, hormones or medical treatments.
Problem & Solution
Problem: Transitioning customers did not have a way to enjoy their curls during the transition phase. They had curly roots while mid-length to ends was straight. The only solution was just accept it, or go for the ''big chop''.
Solution:  Kozma Curl Rods give the option to wear hair curly while transitioning hair is grown out. Gives a even, consistent curl look.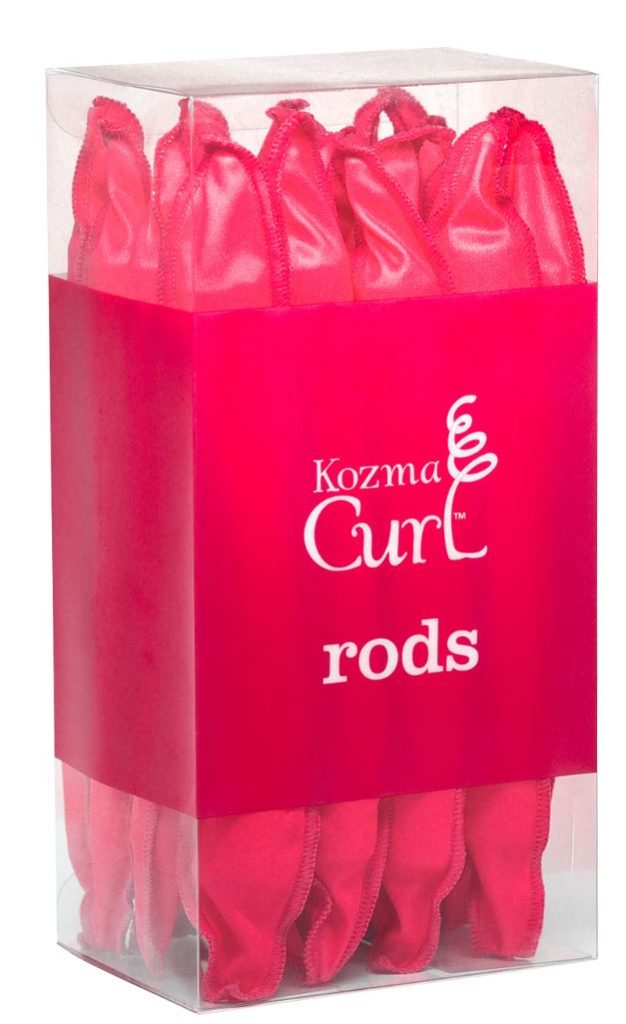 Here at Kozma Curl, we have created a revolutionary tool (available for retail in our salons and our online shop.) and we have created a service made especially for our transitioning curly gals!
Introducing Kozma Curl Rods!
The new Kozma Curl Rods are used to achieve a heat free styling solution for the transitioning journey from heat or chemically damaged, to your natural curls. This can also be a fun styling option for any curly clients that feel like a change. The Kozma curl rods provide the perfect temporary style for those seeking a heat free styling option. The rods can be left to air dry and can even be slept in.
DIY at home
Purchase a set of rods from us and CLICK HERE to watch this helpful tutorial on how to style your hair using the Kozma Curl transition Rods.
Visit the salon for a Application Lesson
During your first appointment with us, not only will we be applying and styling the Kozma Curl Rods but we will also include a lesson for you to create this game changing technique at home to use throughout your whole transitioning journey! This personalized service will include cleansing and hydrating, rod application, and many insider tips plus a unravel and style to finish off using our Kozma Curl Rods – including a diffuser and shake out technique for a fab curly finish!
Check out all the different options we have for you below (some of them even include a pack of rods to take home with you):
Price
Kozma transition rod lesson & application
(Short/Medium/Low density)
QAR 275
Kozma transition rod lesson & application & pack of rods (Short/Medium/Low density)
QAR 390
Kozma transition rod lesson & application & pack of rods (Long/High Density)
QAR 460
Kozma transition rod lesson & application
(Long/High Density)
QAR 345
Price
Kozma transition rod application
(Short/Medium/Low density)
QAR 215
Kozma transition rod application & pack of rods (Short/Medium/Low density)
QAR 330
Kozma transition rod application & pack of rods (Long/High Density)
QAR 395
Kozma transition rod application
(Long/High Density)
QAR 280